The main innovation in the Disk Password Protection 5.1 is Hidden mode of operating system boot protection. No password prompt is displayed and the computer appears frozen, the computer will only start Windows (or any other operating system) after the correct password is entered and the Enter key is pressed.

Password prompt after an ordinary boot protection enabling

Password prompt when "Hidden protection" is enabled
It is easy to enable Hidden boot protection mode. Just activate the corresponding option upon boot protection enabling.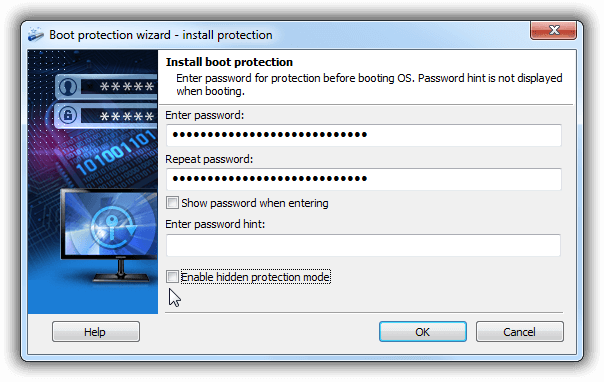 ---
Download the latest version of Disk Password Protection from:
www.exlade.com/en/disk-password-protection/download/
Complete list of changes in Disk Password Protection 5.1 is available at:
www.exlade.com/en/disk-password-protection/whatsnew/5.1/