We're happy to inform you about a new release of Exlade Cryptic Disk 5.0. We have increased the level of security protection by adding the support of hardware security tokens and smart cards. The support of TrueCrypt keyfiles was also added as well as the user interface was adapted to help people with disabilities more enjoy the power and simplicity of Cryptic Disk.
Support of hardware security tokens and smart cards
Cryptic Disk 5.0 is able to save and use keyfiles on hardware security tokens and smart cards. Such devices are protected with a PIN code while keyfiles are protected from loss, stealing or unauthorized copying.
If you already have such device with keyfiles, select menu item "Add Token Keyfile…" when mounting as it's displayed on the picture: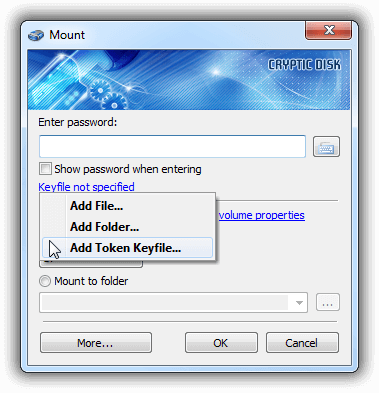 Cryptic Disk will ask for a PIN code to the device and let you choose keyfiles that are to be used when mounting.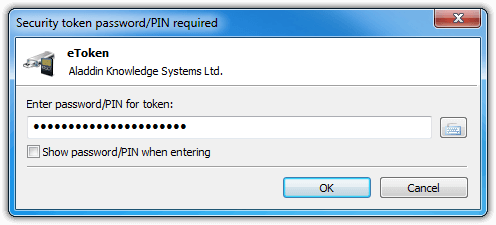 If you entered the PIN code correctly Cryptic Disk will not ask it again as the session with the token will be cached. This behaviour can be changed in the app preferences "Mount Options - Close token session (log out) after a volume is successfully mounted". One is also able to close all sessions manually via menu "Tools - Close All Security Token Sessions".
Managing security token keyfiles
Cryptic Disk keyfiles manager lets you control keyfiles on a security token or a smard card. It can be accessed via menu "Tools - Manage Security Token Keyfiles…".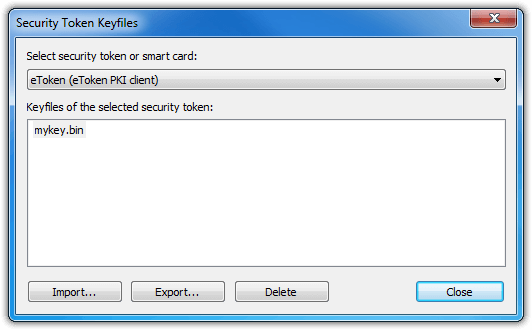 The described way of using security tokens and smart cards (and ususal keyfiles) is also applicable to the TrueCrypt container format. Cryptic Disk automatically detects TrueCrypt format, thus no additional actions from a user are required.
Keyfiles generator
Cryptic Disk now contains Keyfiles Generator that can be opened with "Tools - Keyfile Generator" menu. One should move his mouse cursor chaotically to provide the necessary level of randomness for a keyfile contents.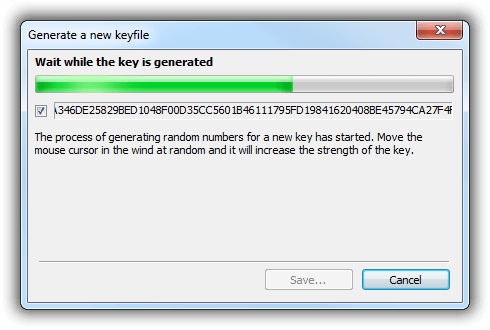 Cryptic Disk generates keyfiles of 64 Kb size. It's not possible to brute force a key of such length (524288 bit). Generated keyfiles are much more secure than passwords or ordinary files.
---
Download the latest version of Cryptic Disk from:
www.exlade.com/en/cryptic-disk/download/
Complete list of changes in Cryptic Disk 5.0 is available at:
www.exlade.com/en/cryptic-disk/whatsnew/5.0/